I love family photos - especially candid ones. They make a space feel so personal and home-y. But the ease of digital photography is such a blessing and curse, isn't it?! I have a million photos of my kids, but I so rarely get anything printed, and even more rarely framed. It's a pain to deal with, and it's impossibly expensive to do it well.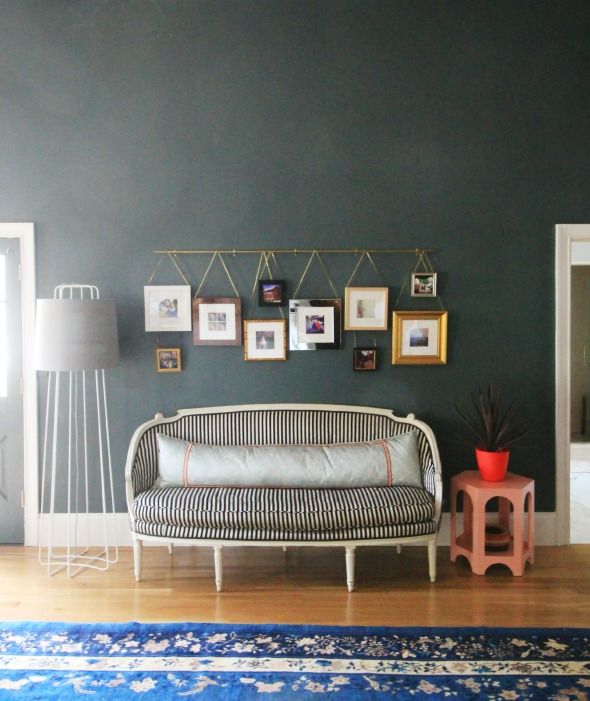 I wanted to make a family photo wall in our bedroom on the wall opposite
the desert murals
, but I wanted something a little different than the standard gallery wall. So I headed to Ace and picked up a few supplies and made a picture rail using
just plumber's chain and two brass rods hung on cafe curtain brackets
.
It's a pretty simple set up for displaying my newly printed family photos in some of the prettiest custom frames I've ever seen! I partnered up with a new-to-me company called
Framebridge
, and to say I was impressed with the simplicity, price and quality would be a huge understatement!